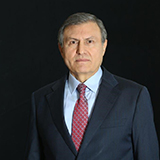 Mehmet Usta
Chairman of the Board
Born in 1950, Mehmet Usta graduated from the Department of Economics and Finance at the Eskişehir Academy of Economic and Commercial Sciences. He has more than 35 years of banking experience. Following his service in Anadolu Bank between 1979 and 1987 as inspector and executive, he held various high-level executive positions in Emlak Bank both in Turkey and abroad between 1987 and 1994. Then, between 1994 until March 2007, he served at the Banque du Bosphore in Paris as CEO and Board member. In April 2008 he joined Aktif Bank as the Deputy Chairman of the Board of Directors. Since July 2009, Mr. Usta also acts as the Chairman of the Board of Directors at Banka Kombetare Tregtare, a subsidiary of Çalık Holding operating in Albania and Kosovo. He has been as Member of Board at the Brussels-based World Savings and Retail Banking Institute (WSBI) since May 2012 and acts as Chairman of the Board at Aktifbank subsidiaries UPT Ödeme Hizmetleri A.Ş. and Sigortayeri Sigorta ve Reasürans Brokerlik A.Ş.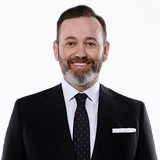 Serdar Sümer
Vice Chairman
Mr. Sümer holds a degree in Business Administration from Ankara University Faculty of Political Sciences. He completed his master's in Business Administration at the College of William and Mary in Virginia, USA, and in April 2011, received a PhD in banking at the Marmara University Institute of Banking and Insurance. Sümer is a certified Financial Risk Manager (FRM) and Certified Public Accountant. He started his career in 1996 as a Sworn-in Bank Auditor. From 2008 to 2014, he served as the Executive Vice President of Subsidiaries Management and Capital Markets at Aktif Bank. After working as an executive at an industry-leading investment company, Sümer returned to Aktif Bank in 2015 to assume the role of CEO, and until the end of 2020 he served as the Bank's CEO and Board Member. As of 2021 Sümer has been working as a Board Member of Çalık Holding, Aktif Bank and Subsidiaries, ALBtelecom, BKT and Yepaş.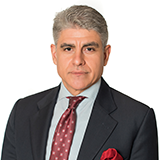 Mr. Seyhan Pencablıgil
Chief Executive Officer and Board Member
Mr. Seyhan Pencablıgil, who holds a M.A. in General Management from Bosphorus University, Turkey (1998); a M.Sc. in Finance from Lancaster University, UK (1996); and a B.A. in Business Administration from Bosphorus University, Turkey (1991), is a senior banker, with many years of managerial experience. He has done doctoral studies in philosophy at Sofia University in Bulgaria. Mr. Pencablıgil has worked in different positions in Kentbank, such as Vice President for Deposits – Treasury and Senior Vice President – International Banking. Since October 2000, he has been the Chief Executive Officer and Board Member of BKT. Mr. Pencablıgil is the Honorary Chairman of the National Committee of the International Chamber of Commerce; Chairman of the Albania Leasing Sh.a.; and Chairman of the Albanian and Turkish Chamber of Commerce and Industry. He is also an alternate Member of the Board of Directors of the World Savings Banks' Institute (WSBI). He has held other positions like Chairman of the Albanian Association of Banks and Board Member of the Albanian Investment Development Agency. Mr. Pencablıgil was selected the CEO of the Year in Europe in 2012 by the EMEA Magazine. Recently, he has been awarded with the title of "Doctor Honoris Causa" by Aleksandër Moisiu University.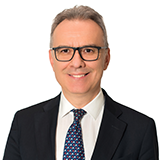 Mr. Galip Tözge
Board Member
Mr. Galip Tözge was born in 1967. He graduated from Marmara University's Department of Economics (English) and received an MBA from the University of Missouri (USA). He commenced his banking career in 1993 at Citibank, and joined Akbank T.A.Ş. in 2002. He worked at Akbank and associated companies for 12 years serving in various senior management posts, including Assistant General Manager at Akbank, and Board Member at Ak Portföy Yönetimi A.Ş. and Ak Yatırım Menkul Değerler A.Ş. In 2015, he was appointed CEO at Aktif Bank and currently serves as President of the Banking Group at Çalık Holding. Mr. Tözge has joined the Board of Directors of BKT in February 2017.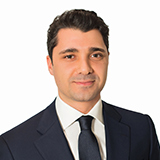 Mr. Mert Turgut Çalık
Board Member
Mr. Mert Turgut Çalık graduated from University of Westminster in the Department of Marketing Management in London, United Kingdom, in July 2019. In June 2015, Mr. Çalık completed a Foundation Business Course at Bellerbys College, in London, United Kingdom. He commenced his professional career since 2011, working in different roles for Gap Construction (Gap İnşaat) in the "Metropol Instanbul" Project, Çalık Holding in the departments of Finance and Control and GROUPM in the Marketing Department. Mr. Çalık serves as financial expert in Gap Southeast Textiles (Çalık Denim Tekstil) since 2012, whereas he is the Vice Chairman of MTH Technologies. In 2019, he was appointed as a Board Member in Secom Turkey and E-Kent, while in 2020 he joined the Board of Directors of BKT.